Top 5 Best Compression Socks - Compared & Ranked
Compression socks are tight-fitting stockings that improve blood flow by applying pressure to the bottoms of your legs, moving blood back up your legs, and keeping your circulation moving. They've long been a secret weapon of distance runners, but they're catching on for more general use because of their benefits.
Compression socks are available in different pressure levels, which are measured in mmHg. Higher compression is usually used for preventing blood clots and other serious medical issues, so you'll likely want lower pressure if your aim is to prevent general muscle fatigue. Compression socks should feel tight but not be painful. They are available in uniform compression or graduated compression styles. Graduation compression applies the most pressure at the bottoms of your legs and less pressure higher up. Uniform compression is good for pregnant women and people with medical conditions. For most people, however, graduated compression provides enough support to be helpful.
Ahead, here are the five best compression socks we found that reduced achy, tired legs during our daily routine, our running routine, and even when we were traveling.
Exclusive Discount 50% Off
Copper Compression Recovery Foot Wrap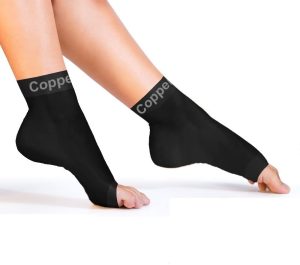 POWERLIX Ankle Brace Compression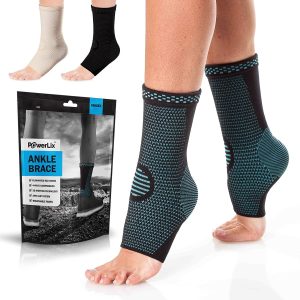 Feetures Graduated Compression Socks