Top 5 Best Pulse Oximeters of 2022
We Tested the Most Popular Fingertip Oximeters in the USA
The Coronavirus has changed much of what we know and how we organize our daily lives — from keeping personal protection supplies on hand, to keeping medical instruments like pulse oximeters (pulse checkers) and touchless thermometers in our homes. With individuals and organizations alike seeking these devices to help protect themselves and those they work with, we've found some of the best pulse oximeter to share with you.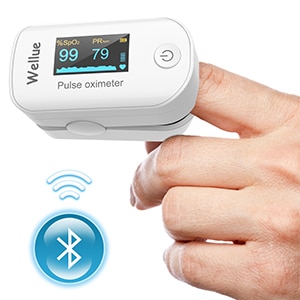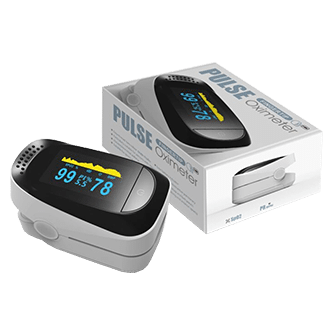 What to consider when purchasing a finger pulse oximeter
Finger pulse oximeters accommodate different sizes of patients. If you have kids in your house and you want the ability to monitor all family members, a pediatric pulse oximeter, or at least a model that can accommodate children and adults is optimal. If you only need it for yourself, the ability to accommodate a variety of sizes is not a consideration.
The finger pulse oximeter you choose should have a display that is easy for you to read. They come in different sizes, showing results from a variety of measurements depending on the model, and the screen could be in color.
Poor circulation, different skin tones, and even having cold hands can seriously impact the readings on a finger pulse oximeter. If you fall into any of these categories, you should research specifically if it has been proven to be effective with those who have your condition or your skin tone.
These devices use different power sources. For someone who doesn't want to deal with replacing batteries, rechargeable or corded versions would be a good choice. If you choose a battery operated option, you don't have to keep up with a charger or get tangled up in a cord.
These are very sensitive machines, and they are not inexpensive. It is important that the pulse fingertip oximeter be well-made and durable enough to stand up to long-term use – like all products supplied by Rehabmart.com. A padded carrying case and a protective cover are options that keep it protected if it's getting jostled around a lot.
For anyone living with a condition requiring regular monitoring of lung function and blood oxygen levels, a fingertip pulse oximeter can provide information to determine real-time updates and also track trends. When the data points measured by a pulse oximeter are shared with your doctor, the information from this device can help determine what, if any, treatment and intervention you should have.
Even if you don't know anything about pulse oximeters, you can still make a smart buying decision with the right information in hand. At BodyWinning.com, we perform extensive research in every product category. To avoid bias, we always decline offers from manufacturers for "free" samples. We want to be your go-to source for honest, thorough product reviews you can trust.